Potential of non-ferro metals in incinerator bottom ash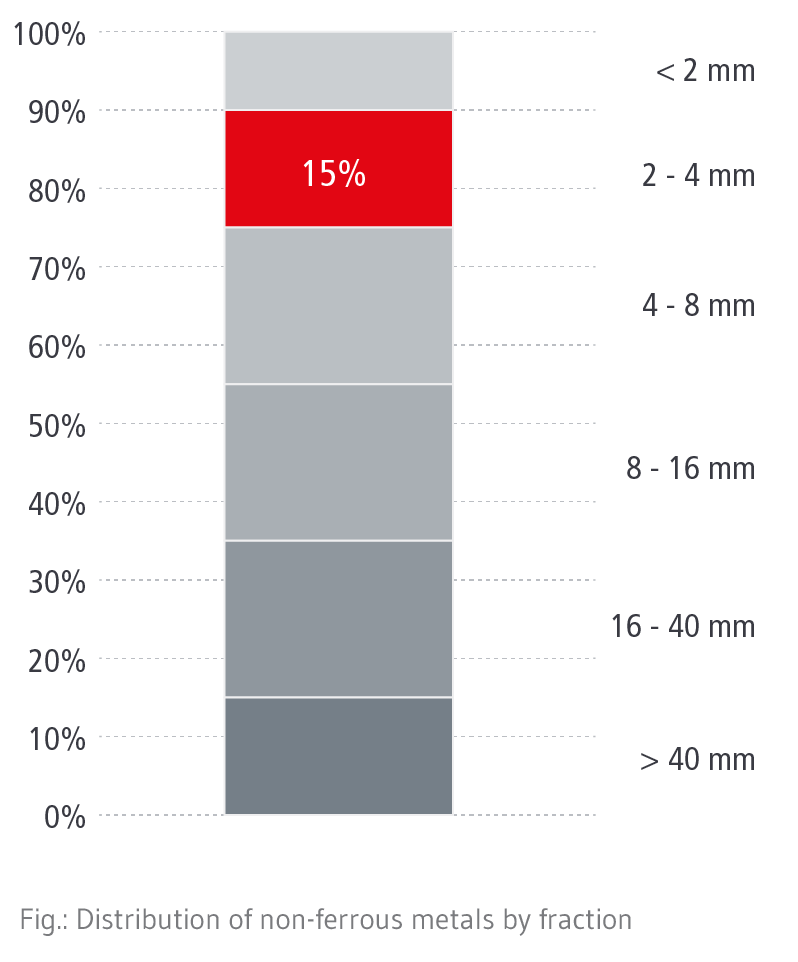 REMEX processes more than 2.6 million tonnes of incinerator bottom ash (IBA) each year. The actual composition of the bottom ash is dependent from the incinerator plant and the source of the municipal solid waste. Experience tells us that incinerator bottom ash contains on average about 2 % of non-ferro metals.

The distribution of the bottom ash dependent on the grain size shows that 25 % of the non-ferro metals are smaller than 4 mm. In conventional processing plants, this percentage is not recovered because the necessary technology is missing.
MERIT® optimises the recovery of the fraction size 2 - 4 mm, which represents 15 % of NF metals.